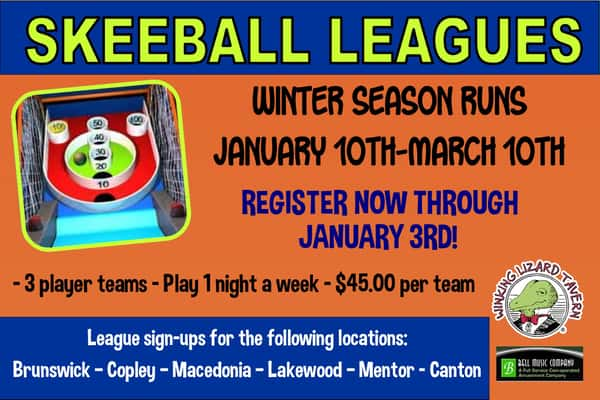 Winter Skeeball Leagues
The Lizard Skeeball leagues are back!!! 

League runs from January 10th through March 10th, 2022.

The details:
3-person teams
Play one night per week
9-week season
League dues are $45 per team
Each player rolls 10 games per match ($5 per player per week for the games)
Tournament / Party / Prizes

Leagues are offered at the following Winking Lizard locations: Brunswick, Canton, Copley, Lakewood, Macedonia, and Mentor.

CANTON, MACEDONIA and COPLEY ARE SOLD OUT!!!
REGISTER YOUR TEAM TODAY!