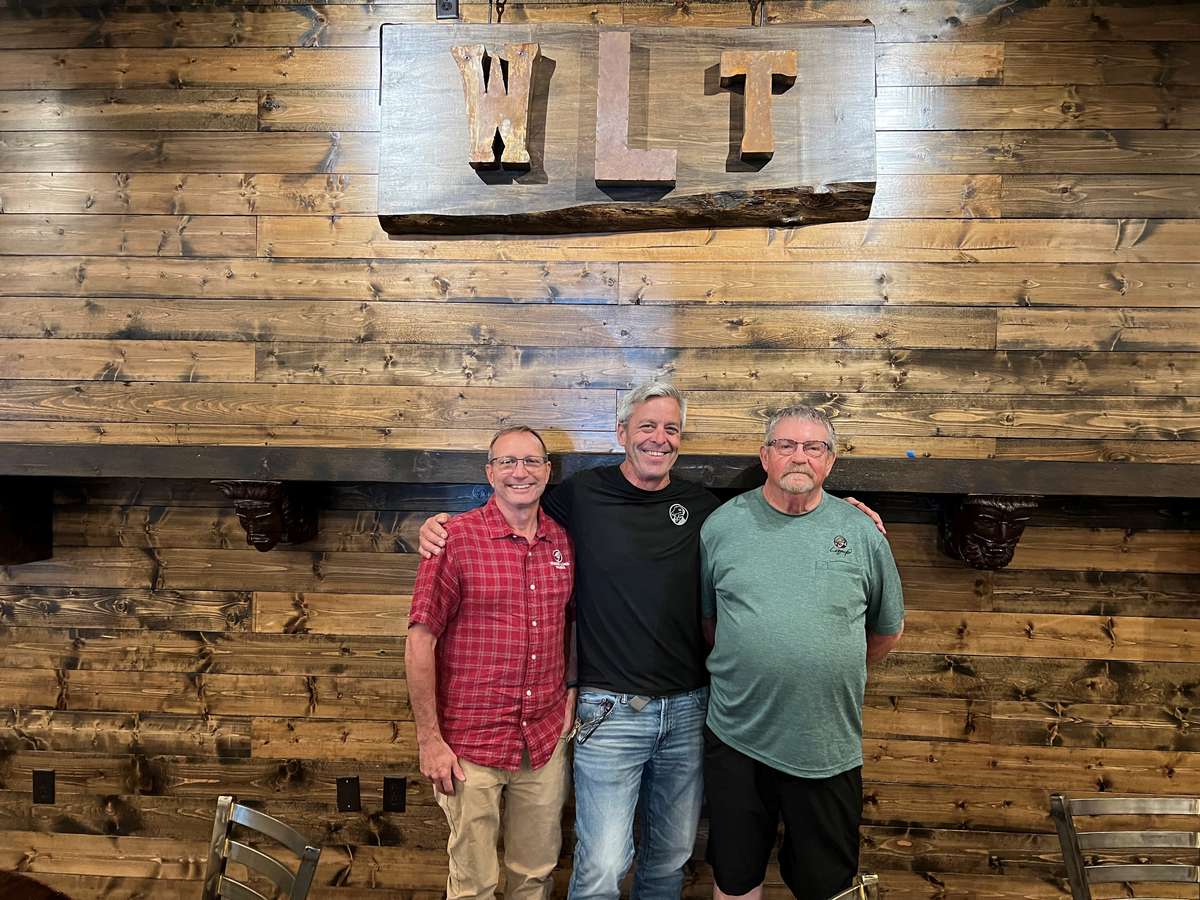 This September the Winking Lizard Tavern celebrates 40 years of being the place for great food, beverage, service, and atmosphere for families, sport fans, and everyone out for a casual night at the local tavern. It's been quite a ride and we thought this would be a good time to share our story.
The first location opened in Bedford Heights in 1983. With a solid beer list (from what was available), one TV and a very limited menu, the Lizard quickly became a very popular local hangout. The Tour of Beers quickly followed along with additional TVs and the ever-changing menu. Wings were not a part of the original Lizard menu and came along several years later.
Through the years the Lizard expanded in NE Ohio and Columbus. While many believe the Peninsula Lizard was the first location it was store #3. Our second location was in Twinsburg and after a 5-year run relocated to Macedonia. Many of our locations have been renovated or relocated throughout our 40 years. Canton was rebuilt from the ground up and the original Bedford Heights location was moved across the parking lot to its current space in 2007. Avon, Independence, Cleveland, Copley, and Cleveland Heights have all been relocated as well.
I spent my early days in the kitchen and on our first day we had just over $100 in food sales. That felt like winning the lottery! I cooked, my wife spent our honeymoon helping clean and set up the kitchen, and she also waited tables. My business partners include Fred Kobzowicz, since 1992, and my brother-in-law John Lane, since 1988. Over the years many family members have worked in our locations to help build the brand and many still do today.
Our success is simple, we work hard and have an incredible cast of players in our stores taking care of business every day. Our Lizard family is truly a melting pot of society, with over 130 on our team that have been with us for 10+ years!!! Many of our guests are second and third generation with the Lizard becoming their second home for catching a game, grabbing a quick bite, or celebrating with family and friends.
We're committed to our great staff and guests and are proud to have their support in each of our stores and communities. It is a tough business, and we wouldn't have made it 40 days, let alone, 40 years without you!
Cheers,
Jim Callam