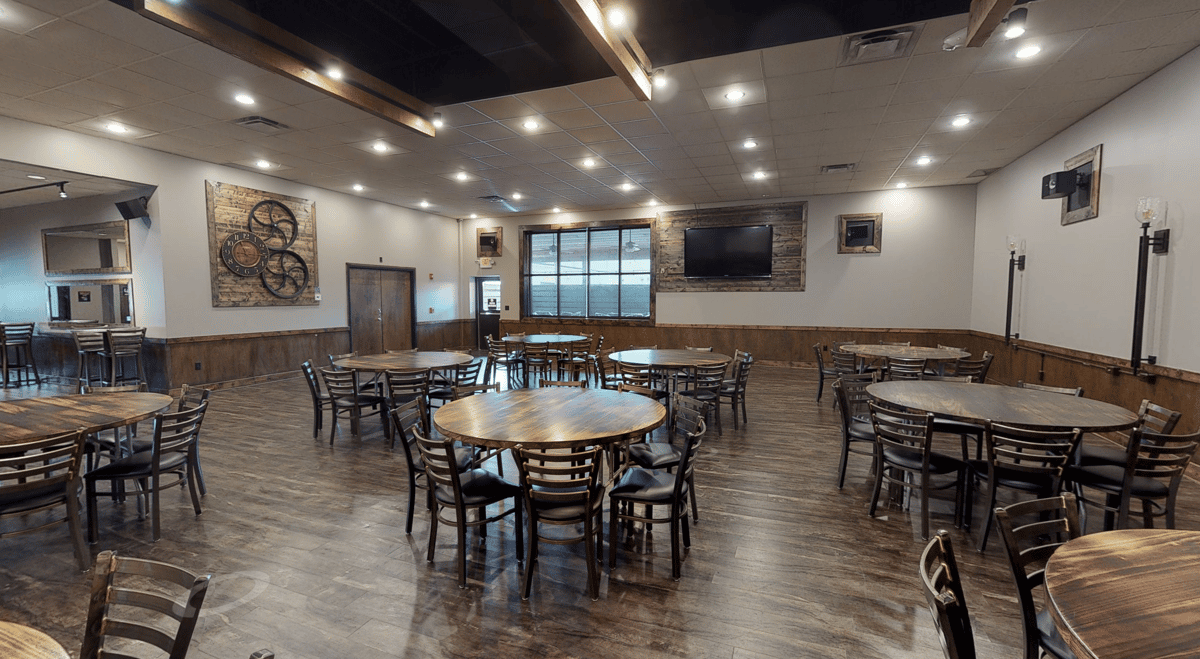 WL Event Center
at Bedford Heights
Now accepting events for 2021 and 2022!
WL Event Center at Bedford Heights
WL Event Center is located at 25200 Miles Rd, in Bedford Heights (in the building directly south of the Bedford Heights Winking Lizard restaurant). We can accommodate groups up to 150 guests.

If you would like to schedule a time to see the space, contact Courtney at 216-831-0022 ext. 39 or fill out the form below to get started.